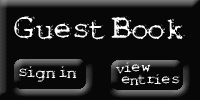 T h e   U p r i s i n g

Welcome to The Uprising Anglican Church.  Several years ago, late on a New Year's eve, my wife Joy and I were at a prayer meeting seeking specific direction from the Lord for the ministry that He had entrusted to us. We wanted desperately to walk in the calling that He had placed in us for our city and beyond. So we prayed without ceasing, willing to pray as long as needed to get an answer from the Father. To be quite honest, I was tired of the status-quo, church as usual, atmosphere. We truly hungered for a genuine outpouring from Heaven, and wanted to see an outpouring that not only would touch those considered to be untouchable, but also bring renewal and healing into the Church. I wanted freedom for those who were in bondage to vain religious works, and to see a people so abandoned to God that they were willing to passionately lay down their lives in order to gain Christ. I wanted the true power of God made manifest through Christ's love, compassion, mercy, justice, and grace to rise up in the heart of the Church so that the Church would look like the Cross, bringing hope to a dying world. 

When it's All Been Said and Done -  Written by James A. Cowan - Performed by Robin Mark copyright 1999 Integrity's Hosannah! Music - From the project:  Revival in Belfast 

What you see in these pages is what I envisioned in my heart that night. I am eternally thankful for the fervent and effectual prayers of my awesome wife,  Joy ...and the faithfulness of our loving God.

I wanted the fullness of Jesus Christ to rise up in our hearts!

And as I prayed that year-end night I heard the Spirit say to me:             "There is an 'Uprising' that is beginning to take place. Just as an uprising took place 2000 years ago at the resurrection and started a revolution, a new uprising is taking place in My Church. It is a revolution of My Kingdom coming and My will being done on the earth that will not be stopped."

The Lord be with you!

Fr. Richard L. Jones, vicar & Joy Jones

 ~ A n c i e n t : A p o s t o l i c : A n g l i c a n ~

            An Incarnational and Sacramental Anglican Rite Mission Community